MOMENTS OF LUXURY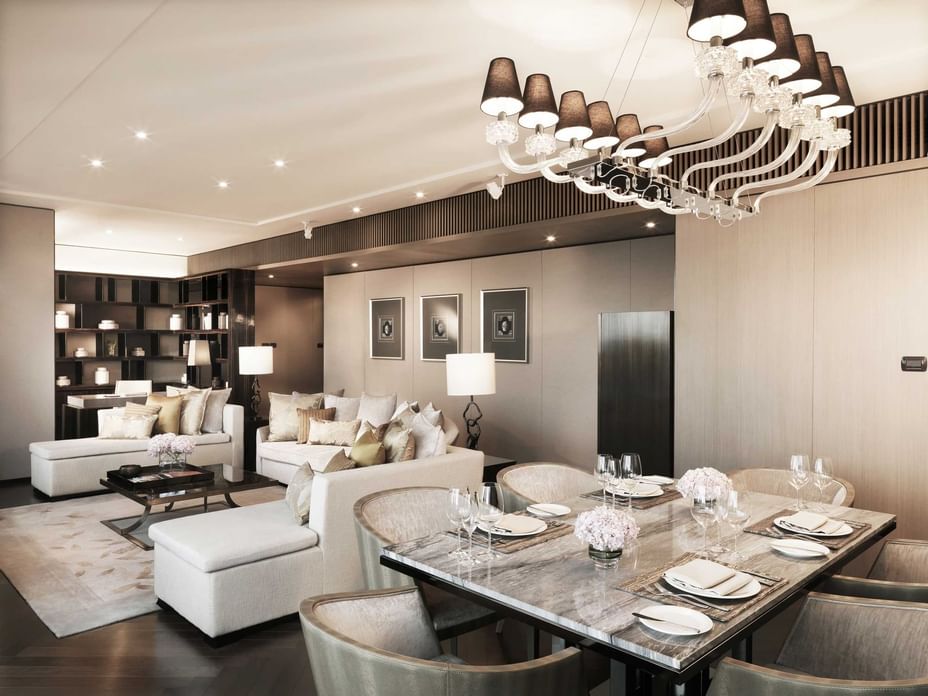 Valids until 31 October 2023
Glamour never takes a day off and why should you. Treat yourself and your loved one to an exclusive luxurious escape in which the self-indulgences and pampering of our magnificent themed suites make it difficult to say no. The fabulous "Moments of Luxury" Room Package at The Okura Prestige Bangkok offers you and your loved one the chance to relish a two-nights stay in one of the hotel's beautifully appointed themed suites – the Presidential Suite, the Royal Suite or the Imperial Suite – and includes a luxurious in-room breakfast for two persons, complimentary mini-bar replenishment one-time per day, and exclusive Club Lounge access and benefits during your stay.

Tempting as it may be to while away the time in plush suite-bound splendor, the "Moments of Luxury" Room Package also includes perfect reasons to get out for a few hours which is a complimentary 60-minute signature massage for two persons (one time per stay) featuring a choice of Okura Gateway, Thai Traditional Massage, Hot Candle Massage, Remedial Massage or Ta-Ke Foot Massage in the tranquil setting of The Okura Spa, and exclusive benefits including 30% discounts on a la carte spa treatments. Enhance your stay with gastronomic experience with a 20% discount on food only at the lavish Up & Above Restaurant and Bar, and where better to indulge the senses than at the renowned Michelin starred restaurant Elements, inspired by Ciel Bleu, where the flavours of refine French cuisine laced with exquisite Japanese infuse await your delectation at a 15% discount on food only.

Immerse in the luxurious lifestyle with the "Moments of Luxury" Room Package and feel completely unwind at The Okura Prestige Bangkok. Available for bookings and stays from 15 June 2023 to 31 October 2023.
Moments of Luxury's Terms & Conditions:
2-consecutive nights stay is required.
A credit card guarantee is required at the time of reservation with full pre-payment and must be valid on the day of arrival.
Non-refundable and non-amendment.
This offer is not valid in conjunction with other offers, events or promotions.
The first child staying with adult(s) in the same room will be provided with daily breakfast at no additional charge. For the second child staying in the same room will be charged for a daily breakfast.
Unused selected benefits are non-redeemable for cash or exchange for any other products or services.
Unused portion of selected benefits is non-transferrable, non-accumulated, and shall not be refunded to the hotel bill.