A Box of Delight - Famous Candied Kumquat Scones to Take-away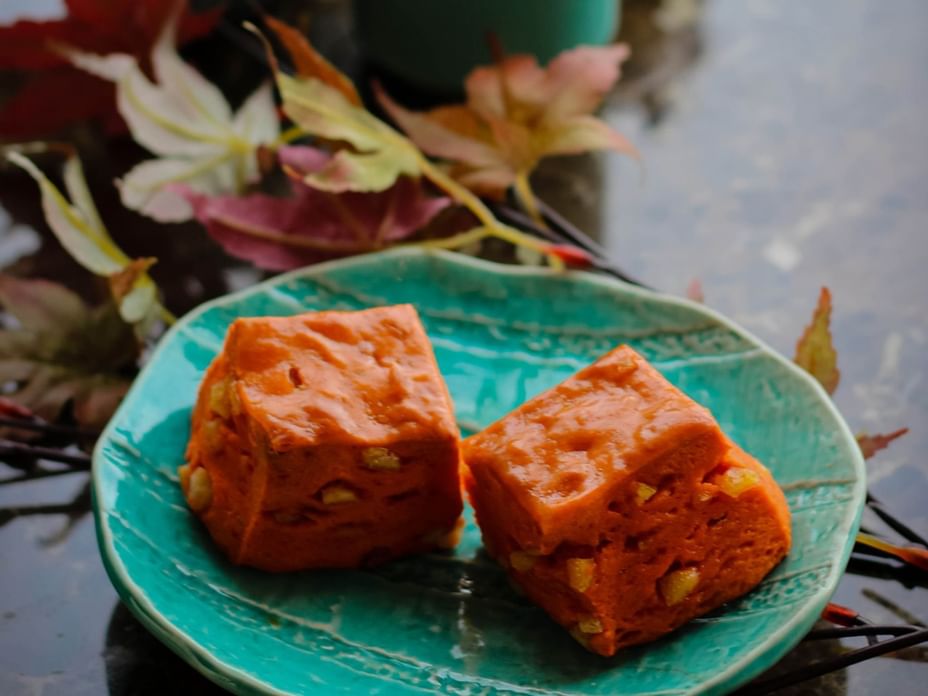 Our delicious freshly baked scones are now yours to enjoy as the ultimate home comfort treat. Available in boxes of four, a wonderful Candied Kumquat scones complemented by traditional clotted cream and tasty jams. It's an indulgence to revel in alone or celebrate with family and friends!
Price: Baht 250 per box, includes 4 Candied Kumquat scones, clotted cream and jam.
Minimum 24 hours pre-order is required by calling 02 687 9000 or email fb.concierge@okurabangkok.com
Price is inclusive of 7% government tax.