Delicious Yatai Gourmet Bento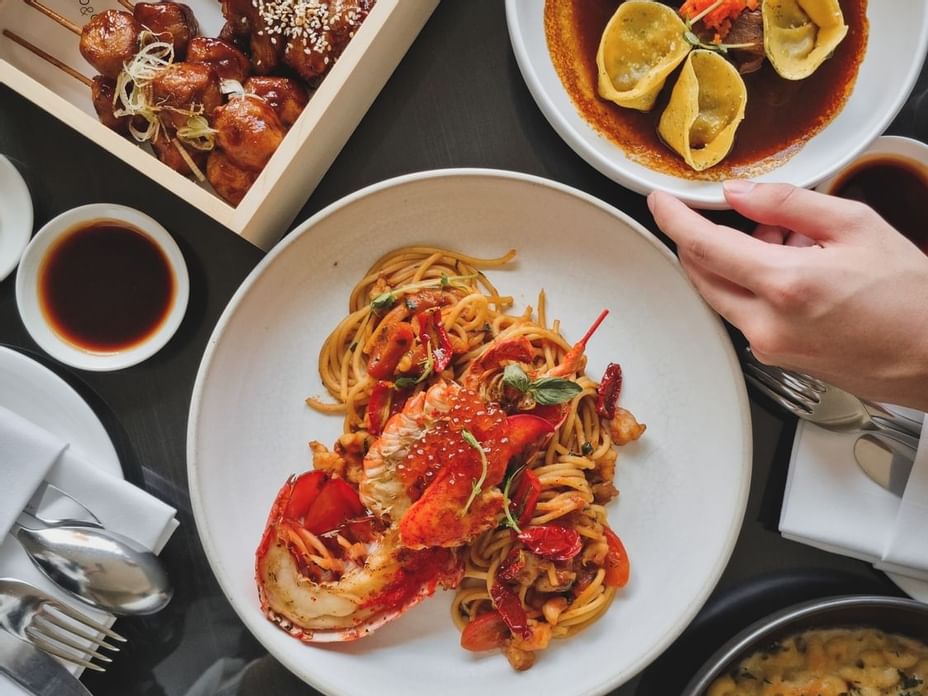 Executive Chef Sebastiaan Hoogewerf and his team introduces Yatai Gourmet Bento with several dishes based on quality premium produce from Japan and Europe as well as the Homemade products made in-house. The new edition menu includes homemade fresh fettuccine with chicken karaage, tortellini braised wagyu beef ragout, homemade fresh farfalle with porcini mushroom and truffle oil, canadian lobster mac & cheese with white miso, and canadian lobster spaghetti with ikura and nori.
YATAI the Original selection; Japanese favorites include yakiniku wagyu don, chicken teriyaki don, yakiton don (grilled pork), tonkatsu don, ebi katsu don, yakisoba with tsukune chicken, and saba teriyaki don are now available with new prices to order for sharing with family and friends.
Prices: Yatai Bowl: From Baht 290 - 750
Yatai Box: Baht 650
For reservations, please contact 02 687 9000, email fb.concierge@okurabangkok.com
Prices are subjuct 10% service charge and 7% VAT