Thirst-Quenching & Eco-Friendly! Wasteland Craft Sodas @ The Okura Prestige Bangkok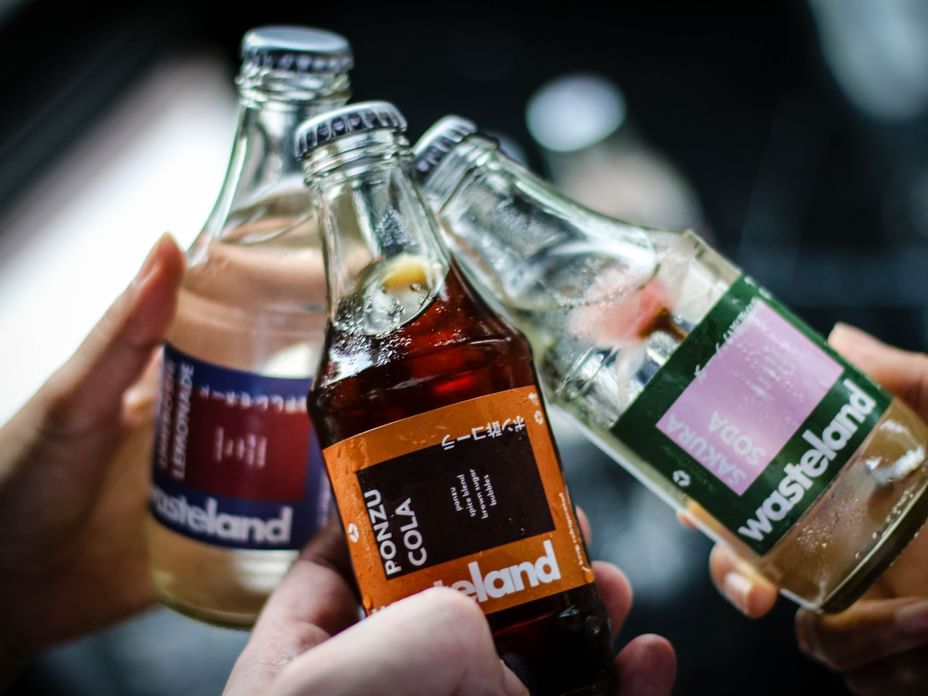 We are pleased to be collaborating with Wasteland, Thailand's first bar service to create a conversation around the environment and sustainability through beverages. Championed by renowned Bangkok bartender Khun FahBeer, Wasteland's missions are to reduce carbon footprints and better express sophisticated flavours in drinks. And in keeping with our philosophies on sustainability and commitment to partnering local artisanal producers, guests can now enjoy three of Wasteland's wonderful new Japan-inspired beverages as an exclusive part of our F&B services: Sakura Soda, Ponzu Cola and sweet-plum Umeboshi. Superb in toothsome cocktails or as aperitifs and digestifs in their own right, they also pair perfectly with a variety of cuisines. Try them at The Okura Prestige Bangkok!
Price: Takeaway Baht 150 net
Dine-in Baht 130++
Available daily at Yamazato Restaurant, Elements Restaurant, Up & Above Restaurant & Bar and La Pâtisserie.
For more information or make an order, please contact 02 687 9000, email fb.concierge@okurabangkok.com or The Okura Prestige Bangkok Line Official (@okura_prestige_bkk).

Prices are subject to 10% service charge and 7% government tax for dine in experience.