'Kaiseki Omakase' at Sushi Yamazato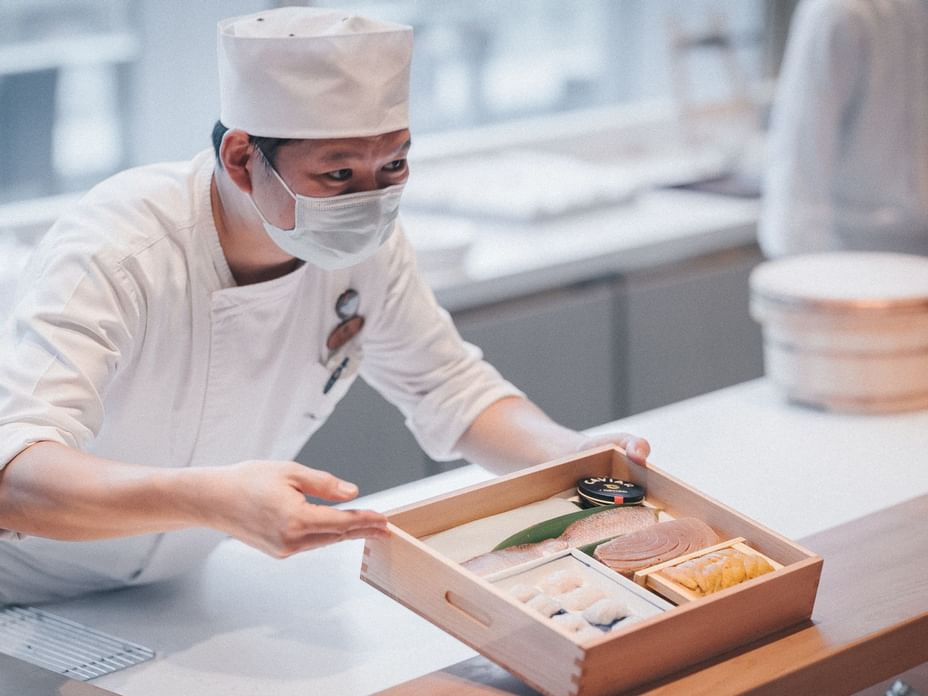 A tribute to the art of Kaiseki and a sushi lover's dream, Master Chef Shigeru Hagiwara unveils his magnificent 'Kaiseki Omakase' at Sushi Yamazato, the dedicated sushi counter at The Okura Prestige Bangkok's award-winning flagship Japanese restaurant, Yamazato. This is a one-of-a-kind Omakase experience in which guests and patrons can discover the seasonal fresh flavours and vibrancy of exquisite hand-made sushi.
The Kaiseki Omakase experience continues with seasonal fresh sashimi based on the day's freshest catch. Before the scrumptious sushi bites, Master Chef Hagiwara serves a section of pan-fired seasonal Yakimono followed by a palette cleanser to prepare guests for the next mouth-watering chapter.
Kaiseki Omakase journey at Sushi Yamazato from Wednesday to Sunday at 18:30 hrs. for dinner.
Priced: Standard Kaiseki Omakase Experience Baht 4,900++
Premium Kaiseki Omakase Experience Baht 6,500++
For more information please call +66 (0) 2 687 9000 or email: yamazato@okurabangkok.com

​​​​​​​Premium Kaiseki Omakase