FOOD TREND BANGKOK
AN ASIAN FOOD PARADISE + FOODIE LISTINGS | กรุงเทพฯ สวรรค์นักกิน
There's something about Bangkok that calls the foodie soul out of almost everyone. As the capital city of Thailand, Bangkok is the hub of all senses, the harbour of tastes with the local food scenes now getting more vibrant by the day.

Welcome to the land of deliciousness. During the past decades, so many things had been going on in the Thai food scenes that now it is a good time to take note. Bangkok now is not only the land of intricate Thai culture, but it has also become a place eaters around the world fly over to eat. Bangkok is the place for home-style Thai cuisine, and it is also an exciting playground for new creations, tasty inventions, and new ventures that always bring new colours to the scene.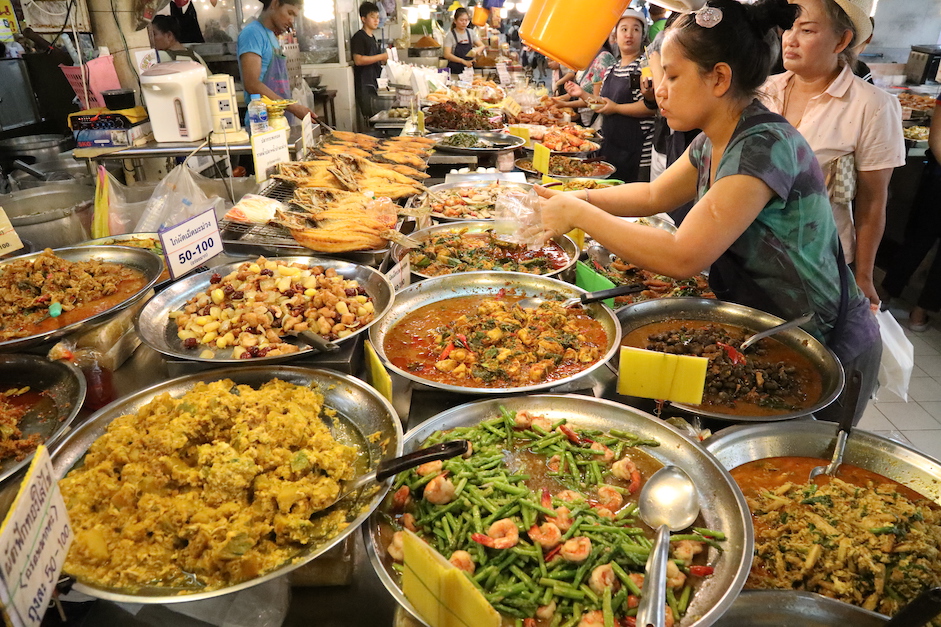 International mentions also elevated the facts. CNN Travel, for example, often CNN Travel often cited Bangkok as a food city, by praising our vibrant street food scenes and also by highlighting a few dishes — Massamun curry, Tom Yum Goong, Tub Tim Krob, and so on — in their revered lists of the World's Bests. Visitors are always curious about our beautiful cultures, and our scrumptious foods keep them coming back.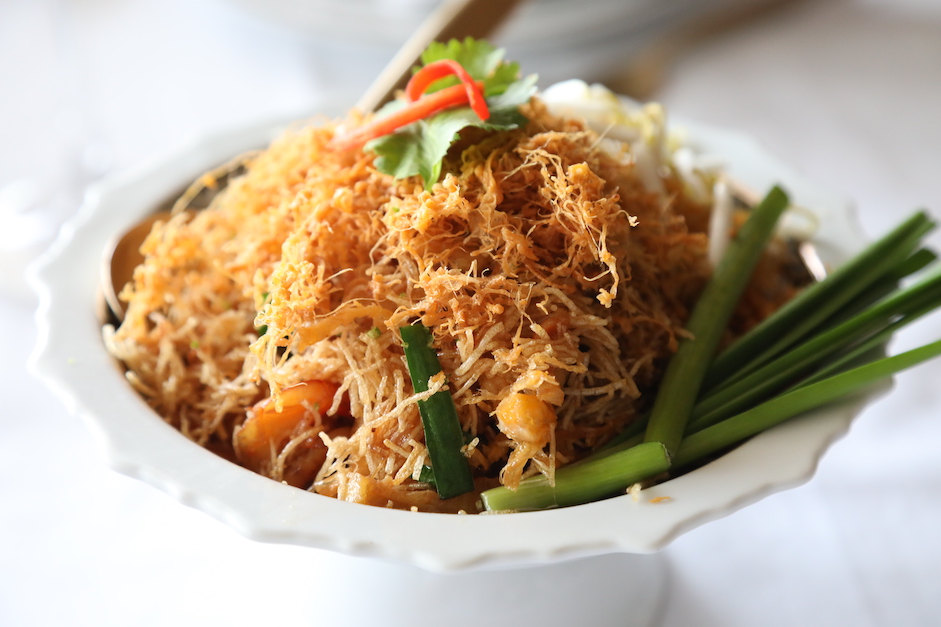 But then, there the Michelin Guide Bangkok that changed the entire dining field in the capital. Being recognised by the French Haute foodie guide seemed to have worked wonders. It is a powerful beckoning for food lovers the world over to come over and eat in Bangkok and the whole of Thailand. And that does not limit to our delicious hometown cuisines, but also much more – in different forms, formats, vibes and sensations that make Bangkok a food utopia in its own right. Hope you enjoy eating away your stay in Bangkok. Please stay tuned for more food stories to come one this site.
Foodie Listings:
Here are among my favourite, worth-eating places, local and foreign, that make Bangkok a real food utopia.
Street Food scenes — You cannot come to Bangkok and miss out on this vibrant local eating scenes. For most of us, street foods are convenient, tasty, and cheap. Urban area street food serve office workers during lunch hours, complete with a lunchtime market to satiate the office-shopping needs. But then, the colourful scenes come alive at sundown. Chinatown or Yaowarat is always the best bet. Go there to soak in the vibes and enjoy our world-renowned street delicacies.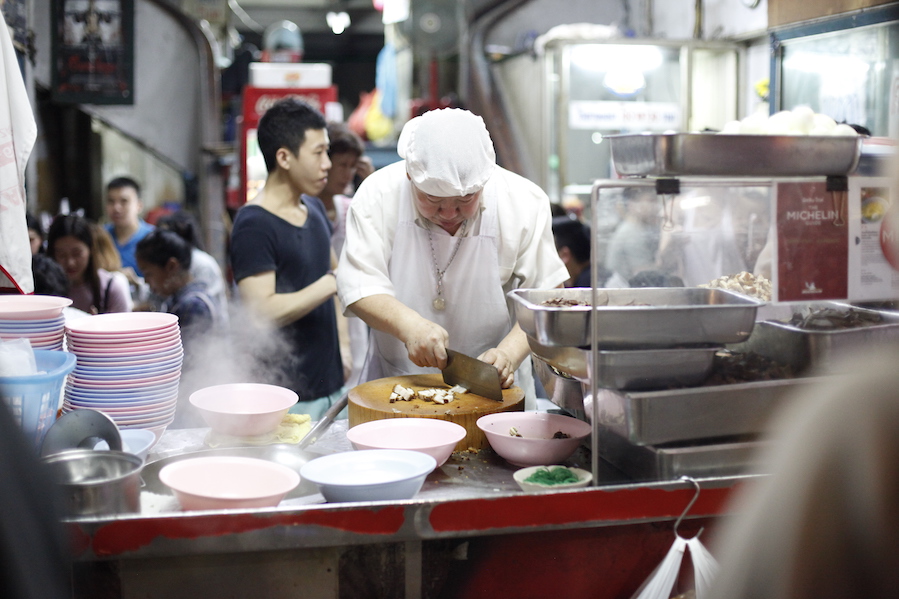 Tips: Yaowarat street foods are open daily, although Monday nights are much quieter because of the weekly clearance. Best time to be there is from 18.00 onwards and start from the top of the road at the Chinatown Gate and walk north for the whole scene.
Also, during the daytime, should you wish to try street food, Or Tor Kor Market (MRT: Kamphaeng Phet) has a good variety of Thai food, ready-to-eat seafood, top-listed Thai fruits such as durian and mango (a little pricey but convenient) to satiate your desire.
But you might be looking for a proper place to eat delicious Thai food, too. Supannigar Eating Room has multiple branches in key areas of Bangkok. Their foods are recipes from Trat — the easternmost coastal province of Thailand. So expect to see a lot of shrimp paste, mackerel and tropical fruits like salak in the dishes. Or, you can opt for the legendary Blue Elephant beautiful in its restored colonial historic building and their elaborate and tasty Thai dishes.
Steakhouses
Before any foreign cuisines, Bangkok has steakhouses. And the one that brings back the delicious nostalgia best is Neil's Tavern that has been around since 1969. Try their Pepper Steak and Rock Lobster Thermidor.
Italian
Among the early arrivals in terms of foreign cuisines in the capital is the Italian — pizza, pasta, and all things creamy and cheesy. Now Bangkok is packed with Italian food in all forms and fashions, fine-dining and casual grubs. Among local favourite is Il Bolognese on Sathorn Soi 7 listed as one of the world's 70 best pizzerias.
Vietnamese
Thai people love Vietnamese dishes, especially Pho, Goi Cuon (fresh spring rolls), Banh Xeo (Khanom Beung), and Nem Nuong — all served with basket-loaded of fresh vegetables and herbs. My go-to Vietnamese restaurant is Saigon Recipe in Sukhumvit area of their beautiful and delicious dishes of everything aforementioned.
Cantonese
Closest to my heart in terms of foreign cuisine is Cantonese delicacies. During the past decades, we have seen major developments in terms of Cantonese-style dishes — from the much-loved dim sum selections to congee and noodles as well as specialty dishes. For Hong Kong congee and noodle, go to Golden Bowl at K Village, Sukhumvit 26, or Gokfayuen at the Emquartier and Central World.
For dim sum, go to Ah Yat Abalone, also with multiple branches in Bangkok.
French Cuisine
Nothing beats French cuisine in terms of precision and attention to details. And perhaps some wild and creative imagination. No matter how trends shifted, French cuisine is still considered the epitome of the fine dining experience. In Bangkok, the holder of one Michelin star Elements at The Okura Prestige serves fine French dining in a new creative way. Set in a luxurious Japanese hotel, this is a French restaurant that features many Japanese ingredients in their quarterly-changing seasonal menus. For the full review, please click here.