Enjoy Authentic Japanese Cuisine from Yamazato in Your Home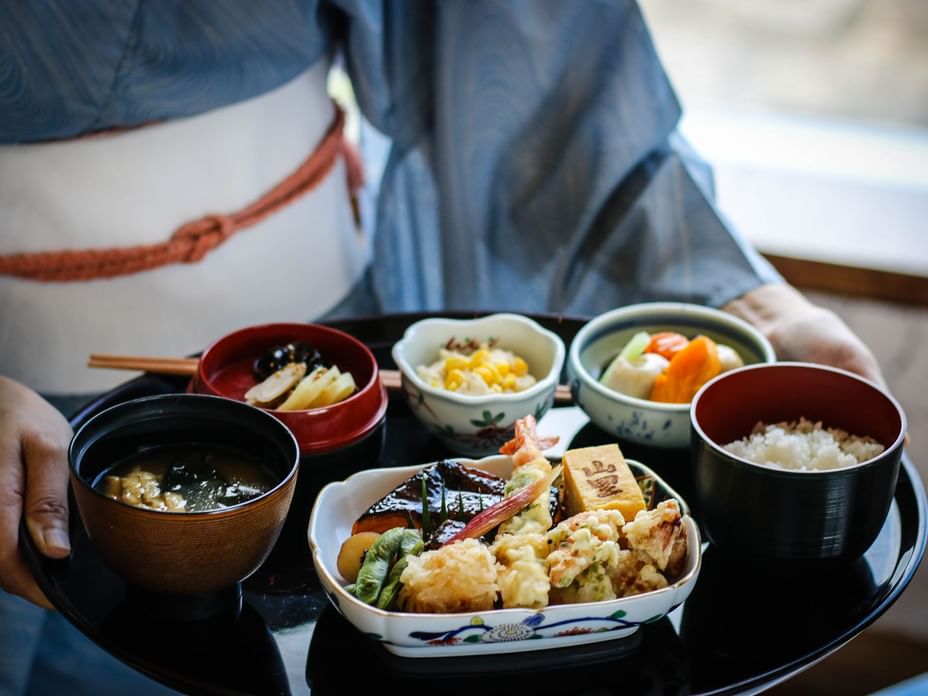 Master Chef Shigeru Hagiwara at Michelin Plate restaurant Yamazato introduces a menu that you can order to enjoy in the comfort of your own home. Menu selection includes salads, grilled dishes, fried dishes, rice dishes, sushi rolls, teppanyaki, bento and donburi.
Recommended items are grilled eel with rice, salad, Japanese egg roll, vegetable soup and pickles; deep-fried oyster with breadcrumbs and Ebiten maki roll. For beef lovers, premium Japanese black cattle sirloin from Kagoshima Prefecture comes with steamed rice.
Bento and donburi selection are such as Yamazato bento, stir-fried ginger pork bento, salmon & salmon roe donburi, grilled eel donburi, pork loin cutlet donburi and much more.
Prices: Start from Baht 250
Order Time: 10:30 – 14:00 and 18:00 – 20:30 (Min. 1 hr. advance order is required)
Delivery can be arranged by 3rd party delivery service. Delivery cost will be charged according to your destination.
To make an order, please contact 02 687 9000, email yamazato@okurabangkok.com or send a message to The Okura Prestige Bangkok Facebook fanpage.
Prices are inclusive of 10% service charge and 7% government tax.