Sakura Escape Spa Treatment Package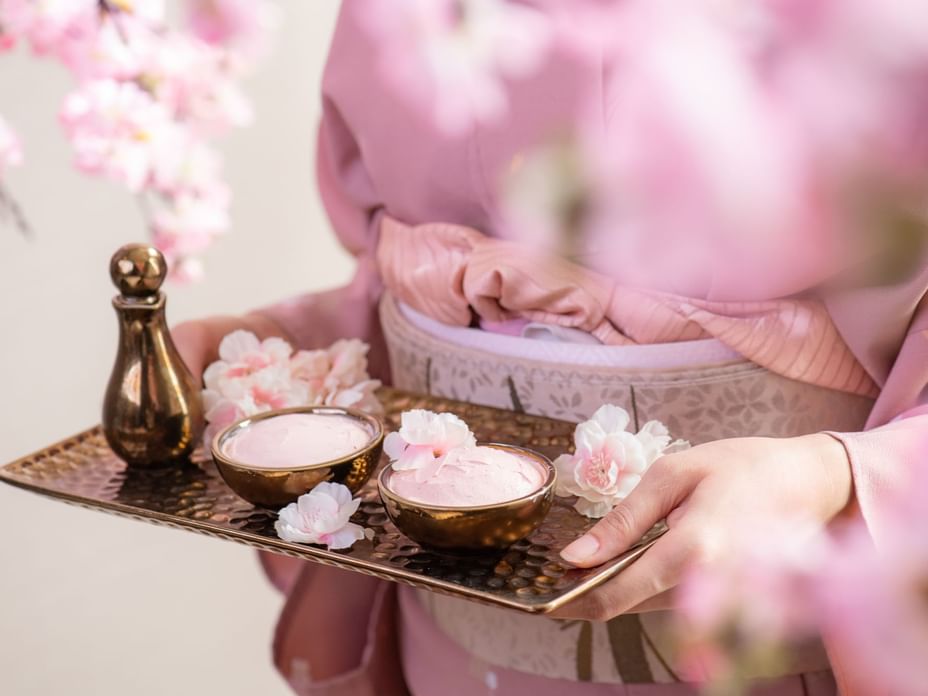 A fabulous way to retreat and to get away from it all and enjoy 'me time,' is the 'Sakura Escape' spa package at The Okura Spa, priced at Baht 10,100++ per person. It compasses three-hours of secluded bliss that begins with a 30-minute 'Sakura Body Scrub' that gently exfoliates the skin and removes excess dirt and oils to leave it feeling nourish, clean and smooth.
Followed by The Okura Spa's signature 'Ta-ke Relief' bamboo body massage, a unique 90-minute therapy that uses heated bamboo rods to knead and roll out knots, unlock tense muscles and reduce feelings of stress and exhaustion. It is perfect for stimulating the circulation and delivers and incredible sense of relaxation and calm.
The treatment ends with an exquisite 60-minute 'anti-wrinkle and firmness ritual,' a facial regimen by Valmont that soothes smooths and lifts the skin to leave you looking and feeling younger. In fact, the indulgent 'Sakura Escape' spa package at The Okura Prestige Bangkok will leave you feeling like a whole new person.
The 'Sakura Escape' is available from 1 May to 31 December 2022.
For reservations and more information, please call 02 687 9000 or email: spa@okurabangkok.com
Prices is subject to 10% service charge and 7% government tax.